Lest We Forget: Documentary Screening
October 1, 2019 @ 7:00 pm

-

9:00 pm

CDT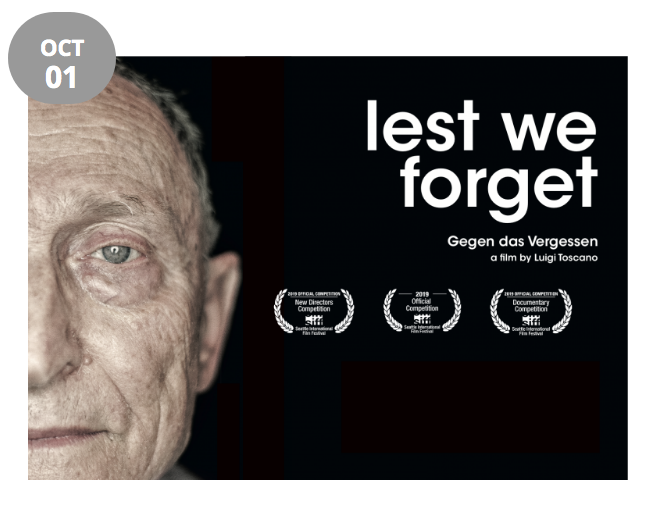 Please join us for a screening of Luigi Toscano's documentary film LEST WE FORGET as part of the event program supporting our current exhibition of LEST WE FORGET in Kansas City. Filmmaker Luigi Toscano will be present after the screening for a Q&A.
LEST WE FORGET (2018)
A documentary film by Luigi Toscano
The documentary film LEST WE FORGET gives the culture of remembrance a voice and a face. To make this possible, the photographer and filmmaker Luigi Toscano recorded hundreds of stories of survivors. Unique and very personal stories that are also told for those whose voices can no longer be heard. Stories we must never forget because "When we forget the past, we are damned to repeat it."
The film LEST WE FORGET had its world premiere at the Seattle Film Festival on May, 23rd, 2019.
Admission is free and open to the public.